Celebrate Your Milestone Moments in Tulsa, OK
Anniversaries are a great way to spend time with loved ones and reconnect with the people you may have lost touch with over the years. Whether you are planning a family event, class reunion, or another form of anniversary, planning a special event at a beautiful venue is one of the great ways to ensure an excellent experience for everyone. No matter what you have in mind, Mike Fretz Event Center can help you have the best night possible!
Audio Visual Package
State-of-the-art equipment to give attendees an experience they won't forget.
Podium, microphones, five screens, laptop, Apple TV, Pandora, and more.
Outdoor Space
Anniversary attendees will enjoy our patio, that's complete with luxury furniture and an outdoor bar.
Catering
Our open catering policy allows you to personalize your event to make it more meaningful.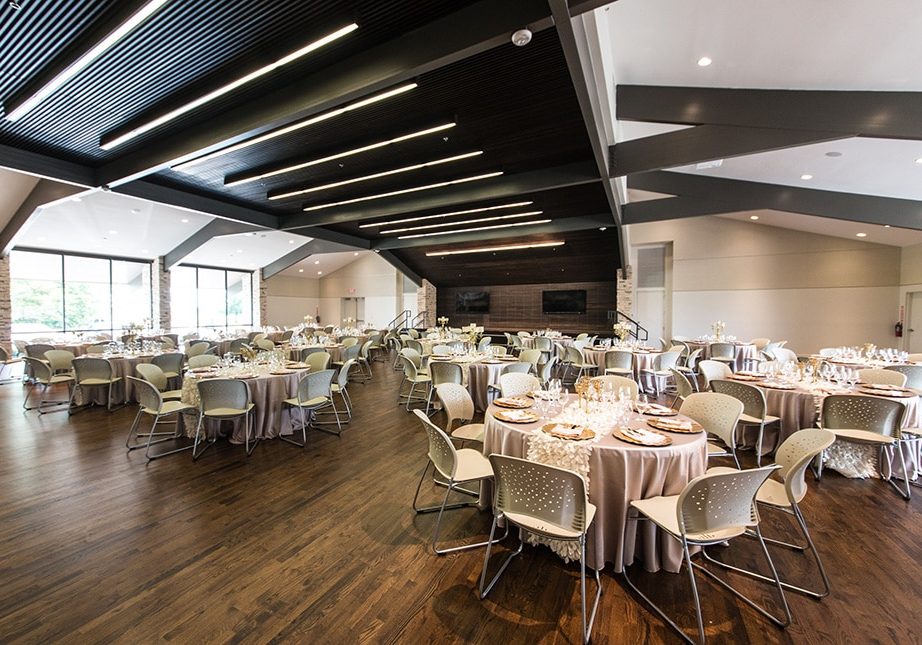 When celebrating a milestone event, the last thing most planners will want to do is spend all of their time looking for a suitable venue. Mike Fretz Event Center helps simplify the planning process by providing guests over 4,000 square feet of space to transform into their ideal environment. With a capacity of 250, our anniversary venue is sure to accommodate even the largest reunions or family events possible.
No anniversary event is complete without the ability to toast the guests of honor. To make this possible, Mike Fretz Event Center provides a state-of-the-art audio-visual package that includes a podium, microphones, five screens, a laptop, Apple TV, Pandora, and more.
Many anniversaries and reunion events will include dinner and drinks. At our Tulsa event venue, guests can choose any caterer or bartender they like to ensure their budget remains intact and their guests have the best experience possible.
For more information about what is possible or to book your Tulsa anniversary venue, contact the Mike Fretz Event Center.